Christmases Past
It Wasn't Always Festive Fun!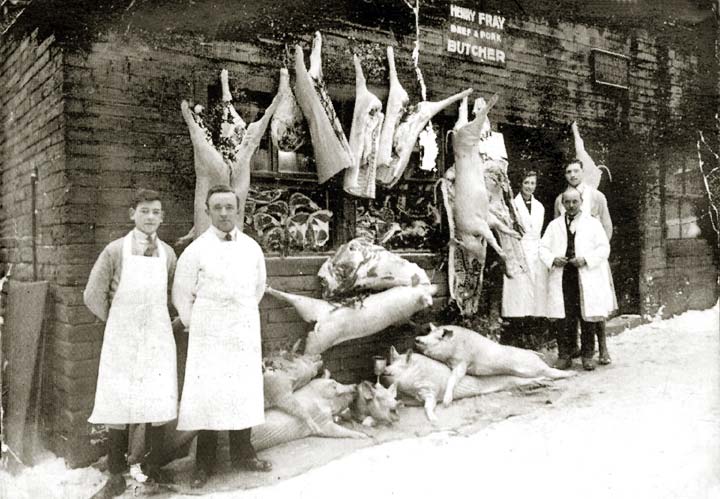 Not everyone looked forward to Christmas! Pigs, a staple part of the festive fare, are all ready for the table at Henry Fray's butchers, of Hebden Bridge and Luddenden, where staff were kept busy in the 1920s and '30s. Established by Henry Fray, who also had a stall in Hebden Bridge Market, the business was taken over by Elias Hillyard following Mr Fray's retirement just before WW2. He moved down south but didn't miss out on his Sunday lunch - Elias Hillyard sent him a joint of meat by post every week! Code no AT849GF ALGC
Read the full story in Milltown Memories, issue 14.
If this or other stories stirs a memory, we'd be happy to know
- send us your memories and comments.