Looking Back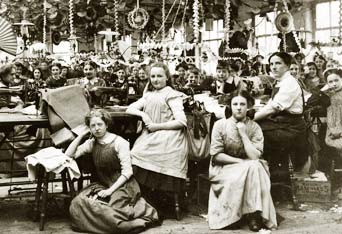 The date was Christmas 1915 - but that didn't stop employees at Hartley's Linden Works, Hebden Bridge, from celebrating the festive season in style. Issue 2 AT619 ALGC. Click image to enlarge
Index To Our Past Issues

Since the magazine started in 2002 "Milltown Memories" has covered an amazing variety of subjects ranging from Acre Mill and allotments to Widdop and workhouses.
Our handy index, compiled with the assistance of John Billingsley to whom we are greatly indebted, has been designed as an at-a-glance guide to all 15 issues. You can't afford to miss it!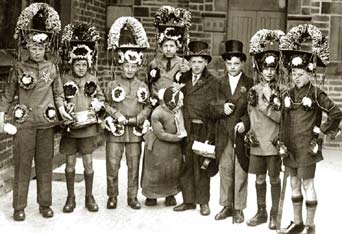 Pupils of Midgley School are credited with helping to revive the tradition of the Pace Egg Play in the 1930s. Issue 3 AT862TS
---
Read the full story in Milltown Memories, issue 15