Editorial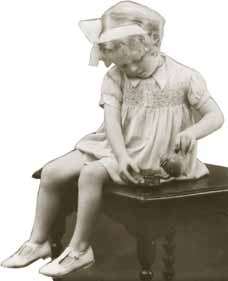 Code no CT184 Who's that girl?
"More Memories of Alice" has the answer and much more.
Spring starts here – with the latest issue if "Milltown Memories," on sale at local bookshops, newsagents and other outlets and on line, and available from the publishers subscription for 4 issues still only £10.
Editor Issy Shannon reveals some of the highlights in issue 11:
We are particularly proud to feature work by renowned photographer Martin Parr, who was instrumental in kick-starting the revival of Hebden Bridge in the 1970s and drew much of his early inspiration from the town and surrounding area. Revisit Hebden Bridge and district in glorious black and white.
Other good reads include Joan Laprell's amusing account of her acting debut with Moderna Drama Society, an insight into archaeological remains near Cornholme by Dr Angela Z. Redmond, and "More Memories" of Alice, prompted by our book but all credit to you. Readers have really come up trumps with new information – and the odd correction and criticism, always welcome of course!
Plus we've all our regular features – Dine with Duncan, Over to You, Desperately Seeking – with the spotlight on the year 1970, when Acre Mill closed down.
"Alice's Album," published last November, and the Longstaff Collection exhibition, organised by Artsmill and very favourably received, rounded off an exciting year which has seen "Milltown Memories" go from strength to strength – subscriptions now top 200 and the magazine has a readership of around 5,000. Many more of you are also making full use of our improved web site.
We plan to continue the excellent progress in 2005 – but more of that in our summer issue on sale in June.
DON'T MISS OUR NEXT ISSUE ON SALE IN JUNE 2005.
---
Read the full story in Milltown Memories, issue 11. If this or other stories stirs a memory, we'd be happy to know - send us your memories and comments.