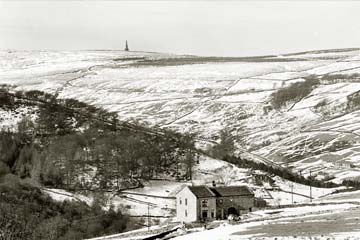 Stoodley Pike stands out prominently
in a snowy upper Calder Valley


Milltown Memories is a glossy magazine devoted entirely to the Upper Calder Valley, West Yorkshire.
Click items on the left for taste of features and photos included in the Summer 2004 issue of Milltown Memories. Or click on the photo above to see a larger version.
Issue 13 is on sale (£2.80) now throughout the Upper Calder and at selected outlets in Halifax. You can order online this and previous issues, or by post from Milltown Memories at: 1 Spa Terrace, Cragg Vale, HX7 5RX. Tel: 01422 882858
A subscription makes an ideal gift!
Your are visitor since Wednesday, September 18, 2002