Tommy Stansfield,
master builder
by Issy Shannon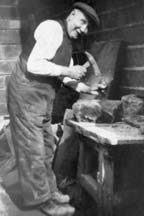 More than 40 years after his death Tommy Stansfield, of Charlestown, is still remembered with affection and regard as the man who built many of the houses in the Hebden Bridge area.
He was going strong well into his eighties. Born in 1871 at the Nudger Inn, Charlestown, where his father was the landlord and from which his nickname "Nudger" originated, Tommy started work at the age of 10 as a part-timer at Callis Mill.
For the next seven years Tommy was employed at Hebble End Mill but never really settled to factory life. He began working as an odd-job man on the house his father built, the oddly-named Puzzle Hall, at Fielden Hospital, Lee Bottom, Todmorden, and as a mason at Stoodley Pike quarry.
He set up on his own in the last decade of the 19th century, over the course of the next 60 years or so building well over 100 houses and industrial premises.
Tommy died in 1956, at Ingledene, Underbank Avenue, the house he built for himself.
Tommy's inspiring story is told in Milltown Memories, Issue 4, out now and available at retailers throughout the Upper Calder Valley.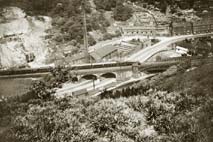 ---
Read the full story in Milltown Memories, issue 4. If this or other stories stirs a memory, we'd be happy to know - send us your memories and comments.