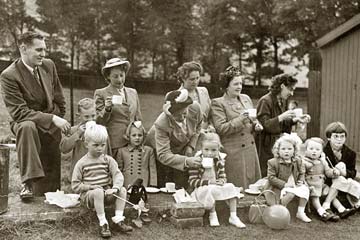 The game seemed to be the last thing on everyone's mind when the camera clicked at Booth Cricket Club in 1952. Is that a budding Freddie Flintoff seated on the left? Click image to enlarge. BT374KB

Milltown Memories is a glossy magazine devoted entirely to the Upper Calder Valley, West Yorkshire.
Click items on the left for taste of features and photos included in the Spring 2006 issue of Milltown Memories. Or click on the photo above to see a larger version.
You can order online previous issues, or by post from Milltown Memories at: 1 Spa Terrace, Cragg Vale, HX7 5RX. Tel: 01422 882858
Your are visitor since Wednesday, September 18, 2002